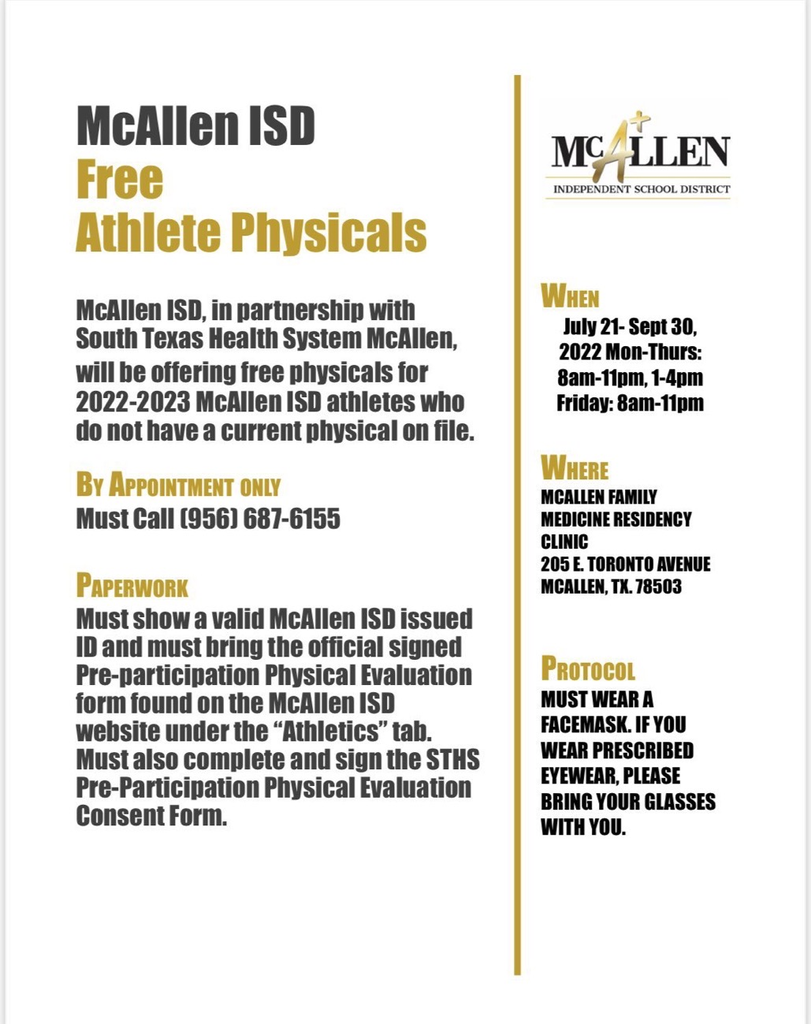 Please join us August 18 for a presentation and discussion on safety & security measures McAllen ISD has in place for the protection of students and staff at our schools. Join us at McAllen High School from 6-7:30pm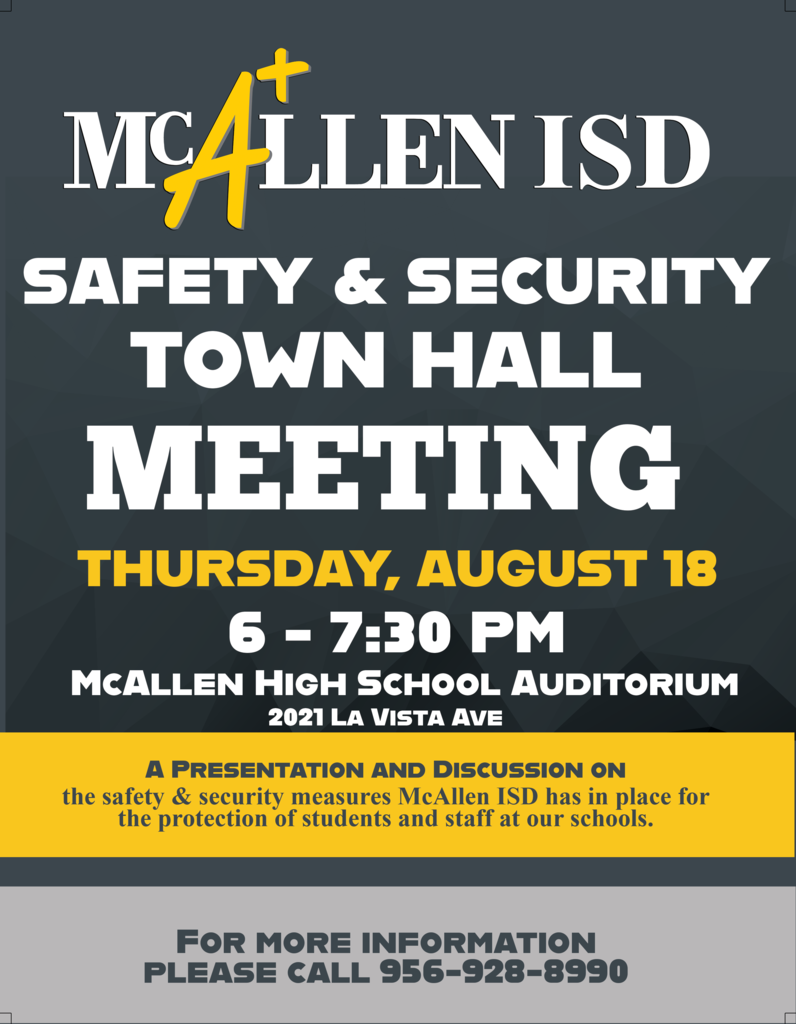 🎯🚸Attention: De Leon Middle School Enrollment Verification & Schedule Preview🎯🚸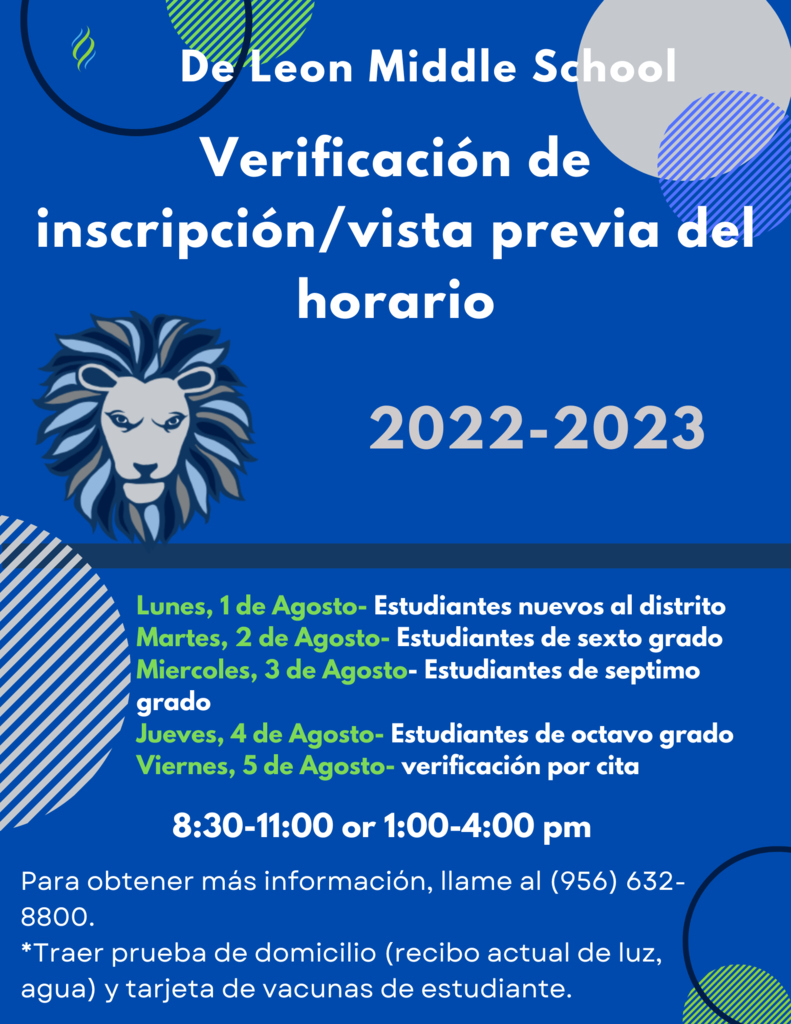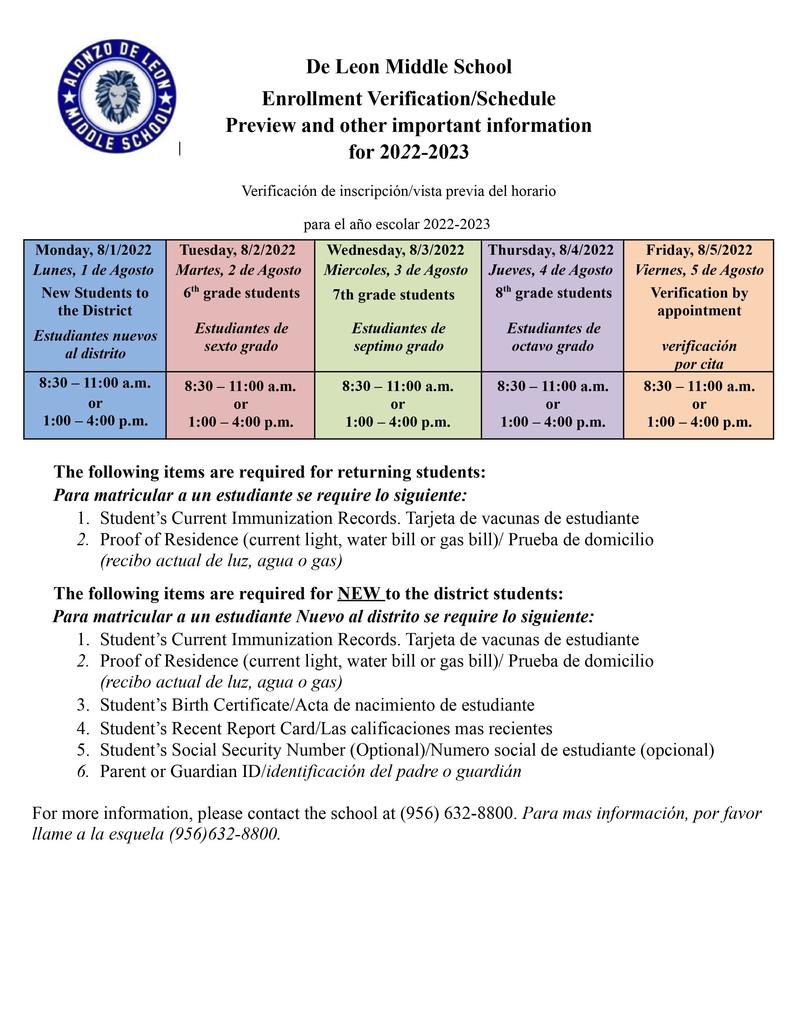 📋📔✂️De Leon Middle School Supply List 2022-2023 for 6th-8th grade is available now.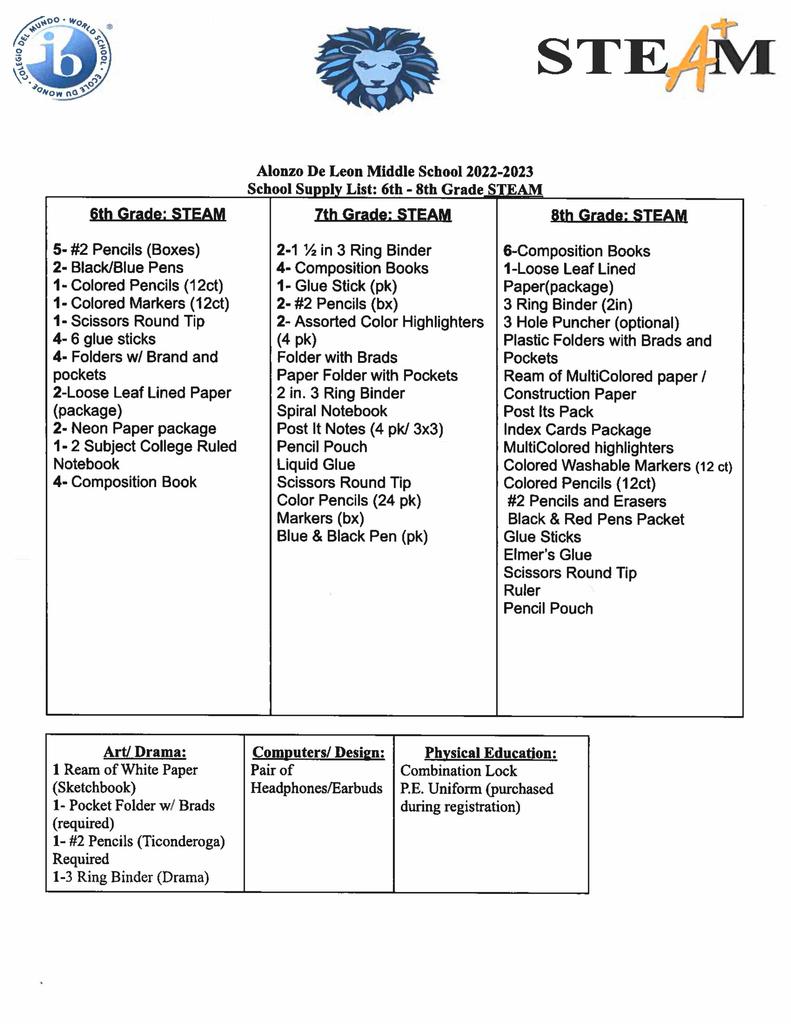 De Leon Students, kick off Summer 2022 with a reading challenge using Beanstack on Clever. You can also download the app on your phone to easily access your reading log and start collecting badges for the minutes you read. View this flyer for more details. Happy Reading!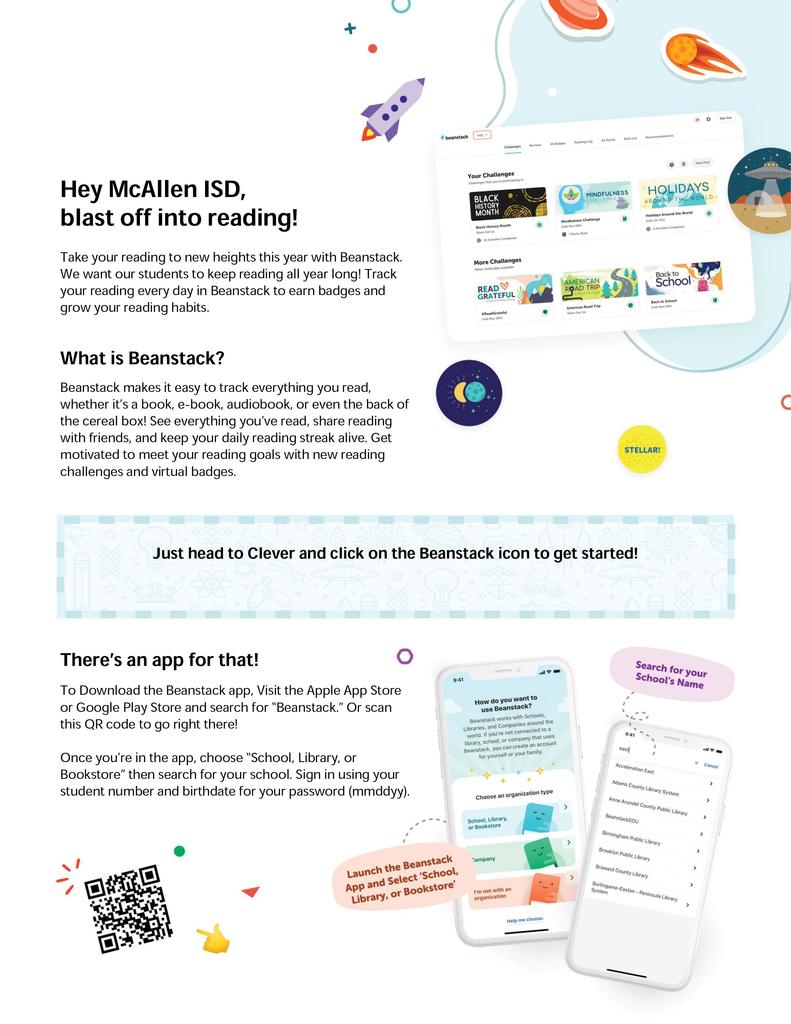 De Leon Summer Recreation & Strength and Conditioning Program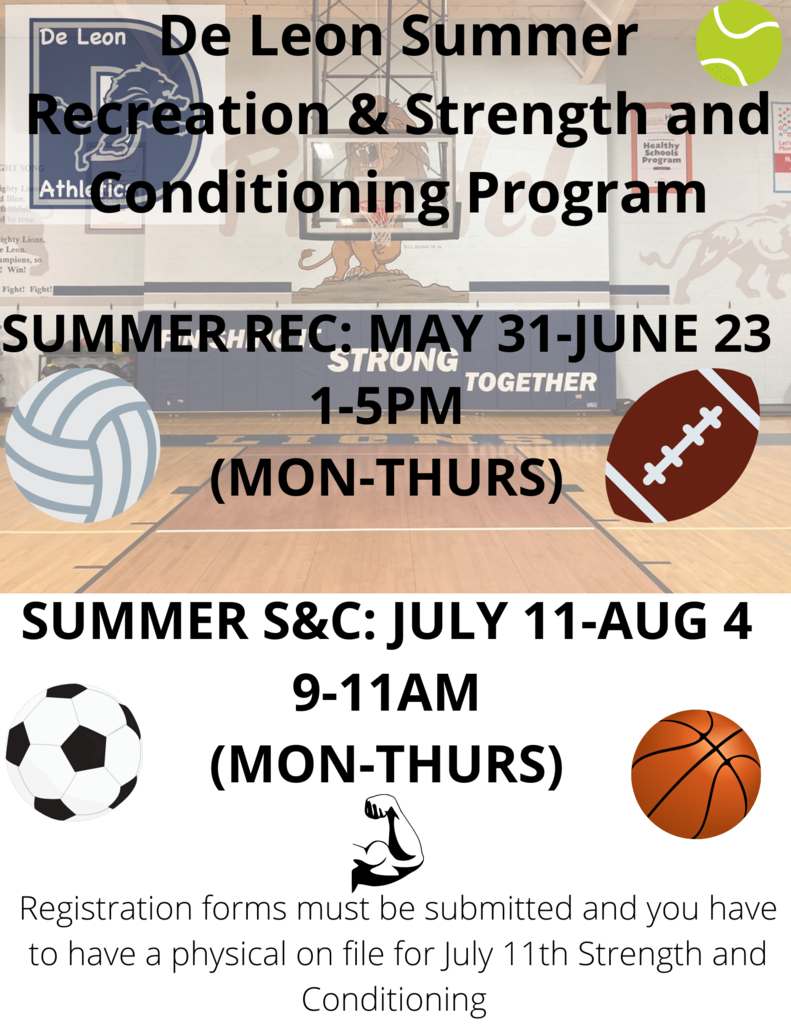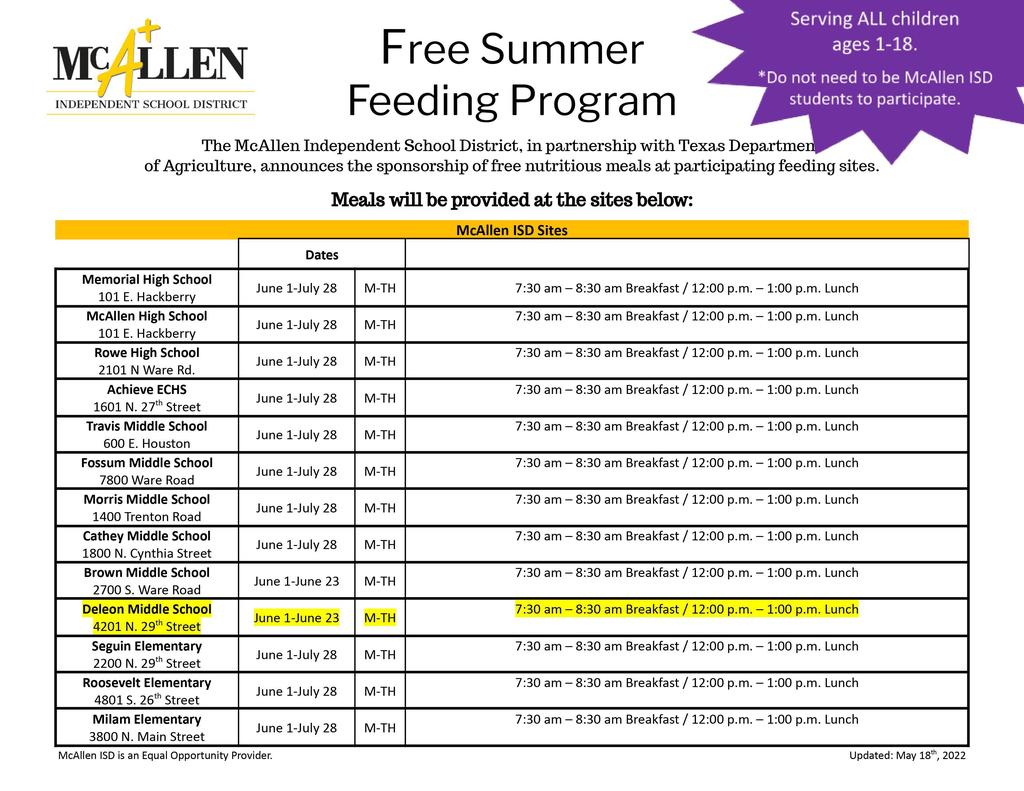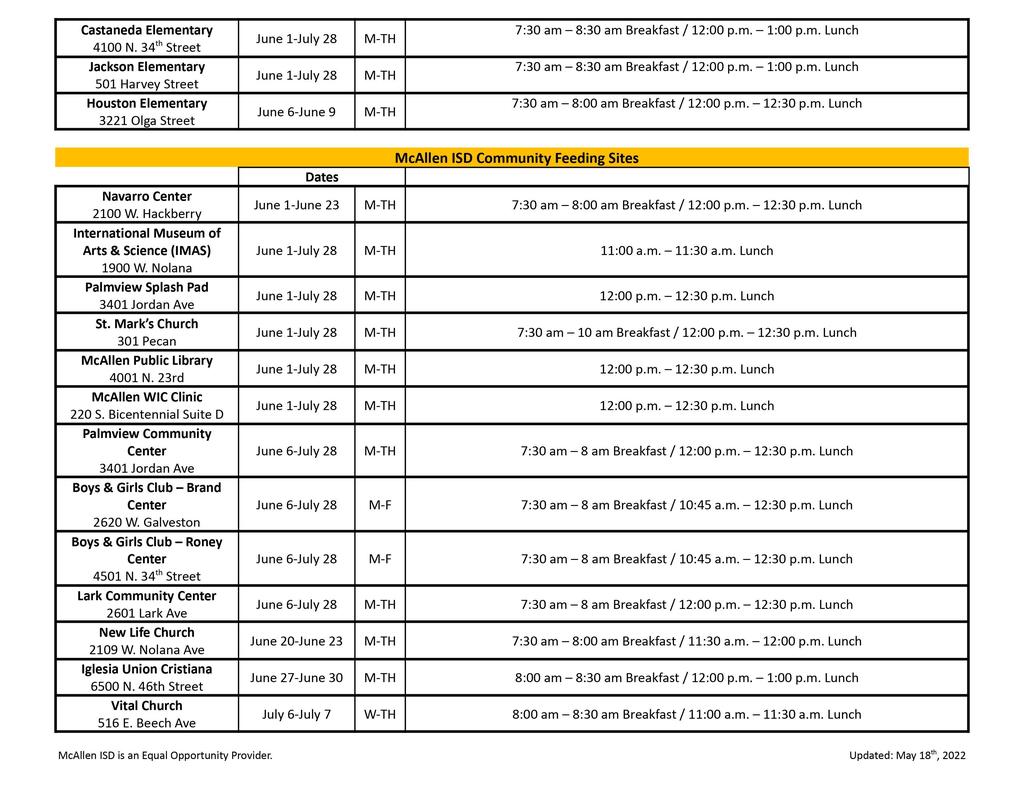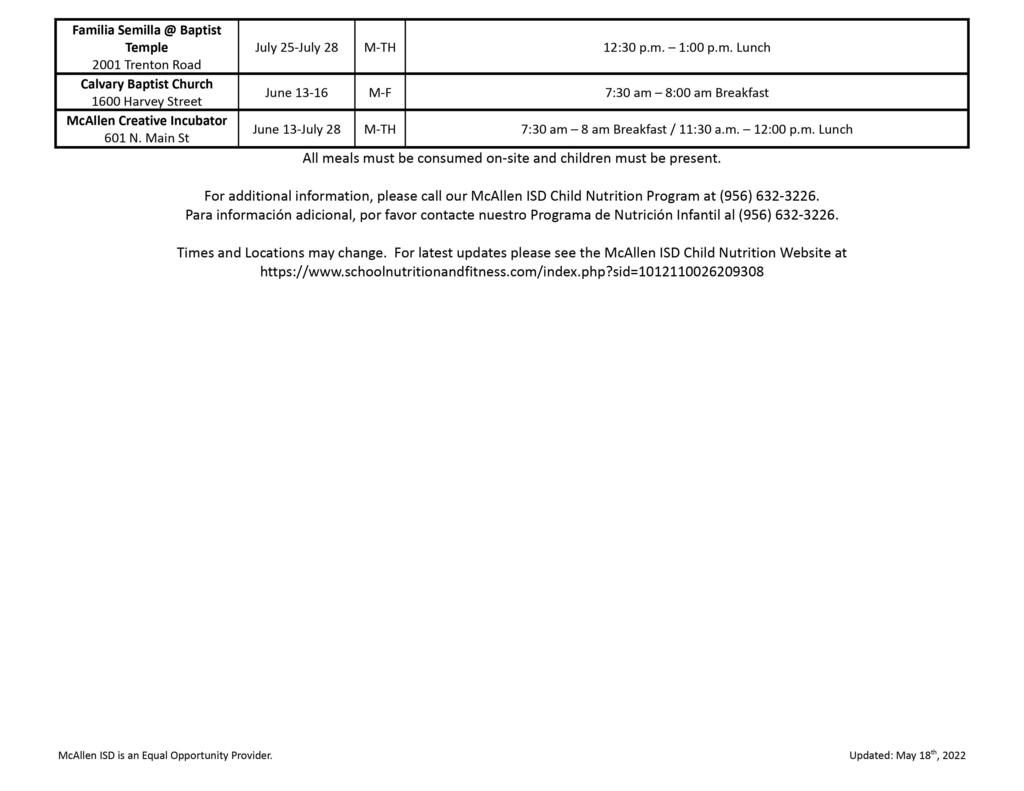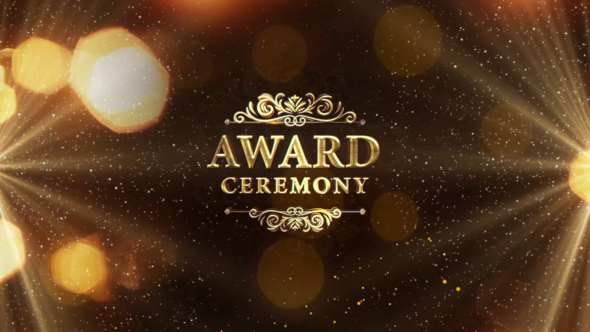 De Leon will be celebrating Pride Days next week! Check out these flyers to find out what everyone will be wearing on the last week of school!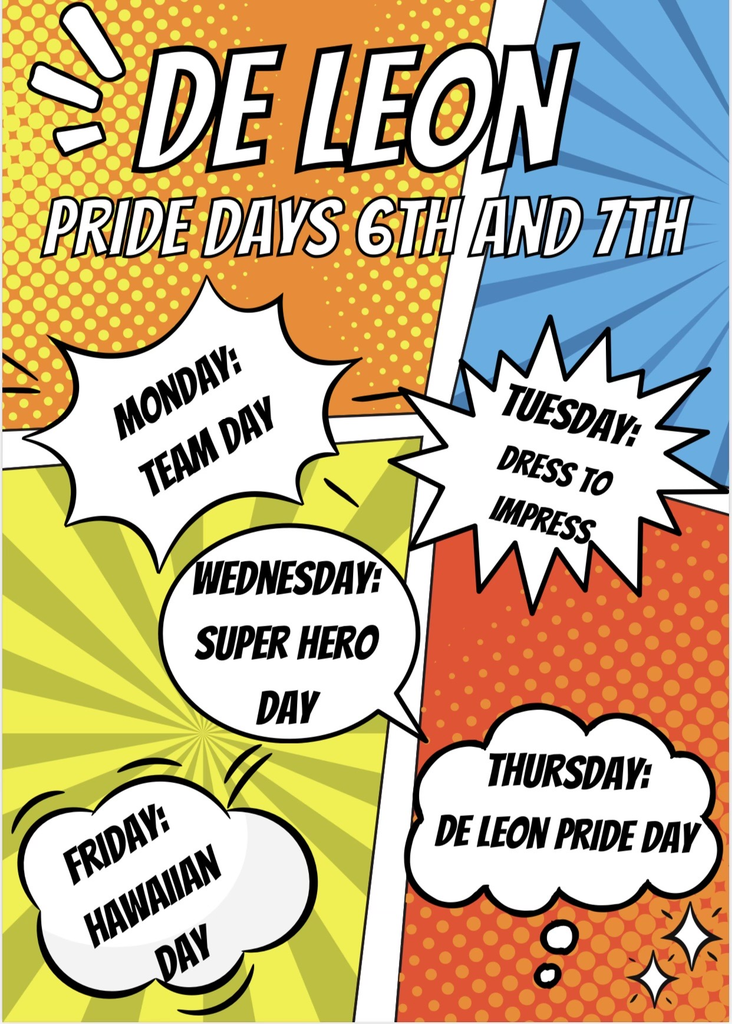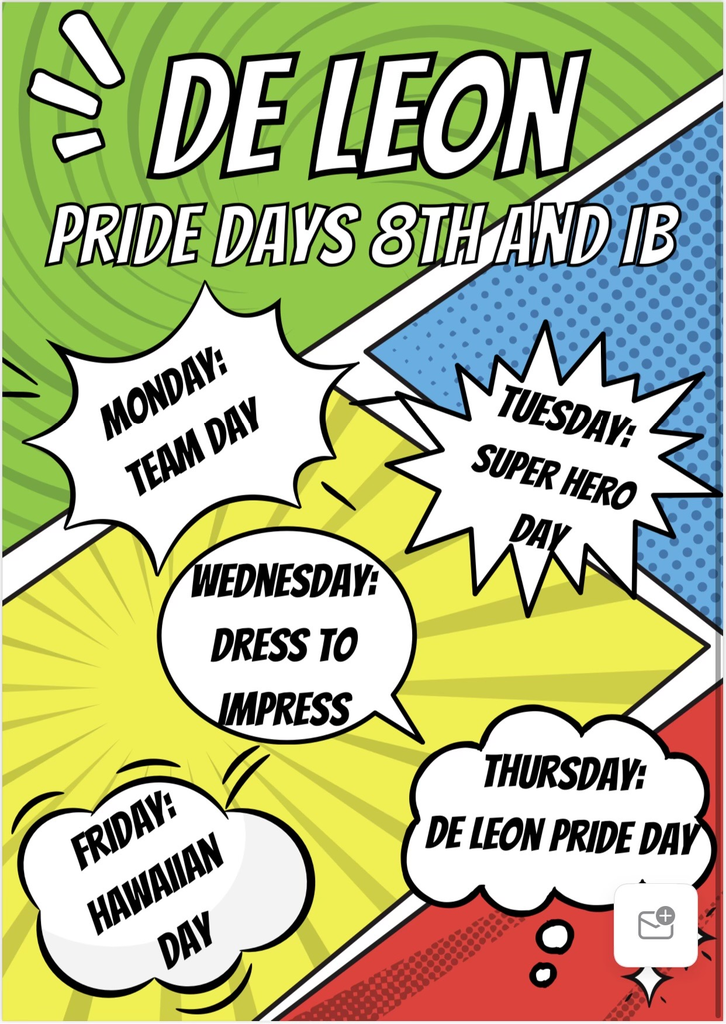 Register here for our Free ACT/SAT Summer Prep Camp offered by Advanced Academic Services.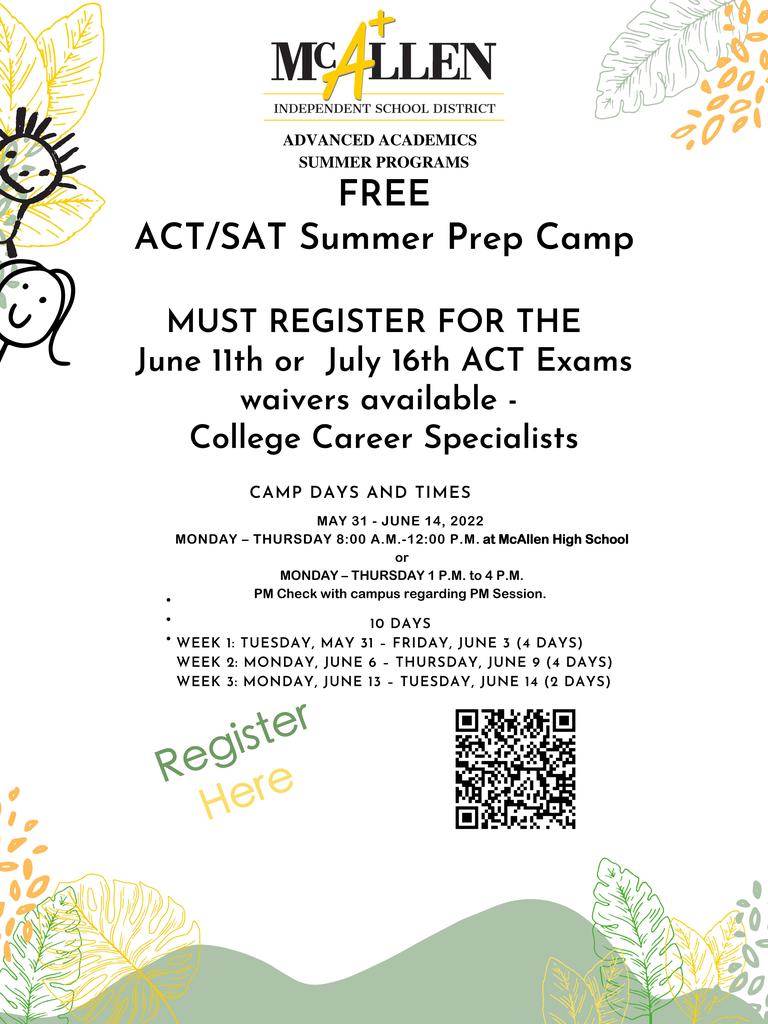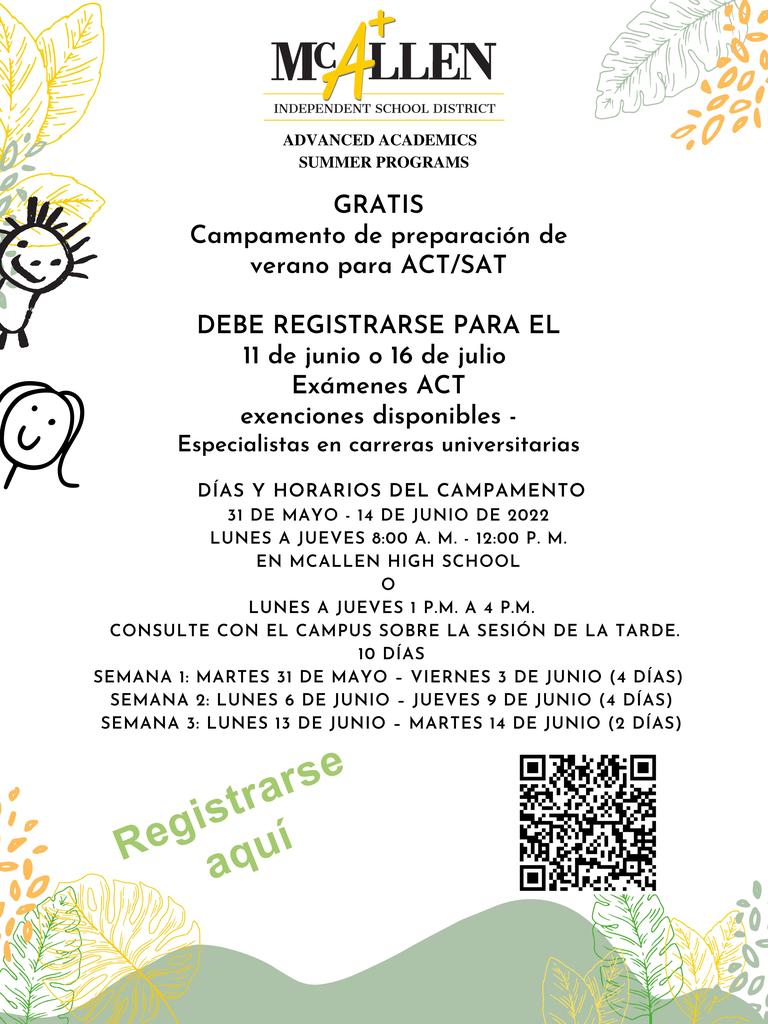 The De Leon 6th grade Choir proudly presents "Cinemagic!" Join us tomorrow for a night of Hollywood's best movie music. Tuesday, May 17th at 6:30 PM at Rowe High School Auditorium. Free admission for all guests.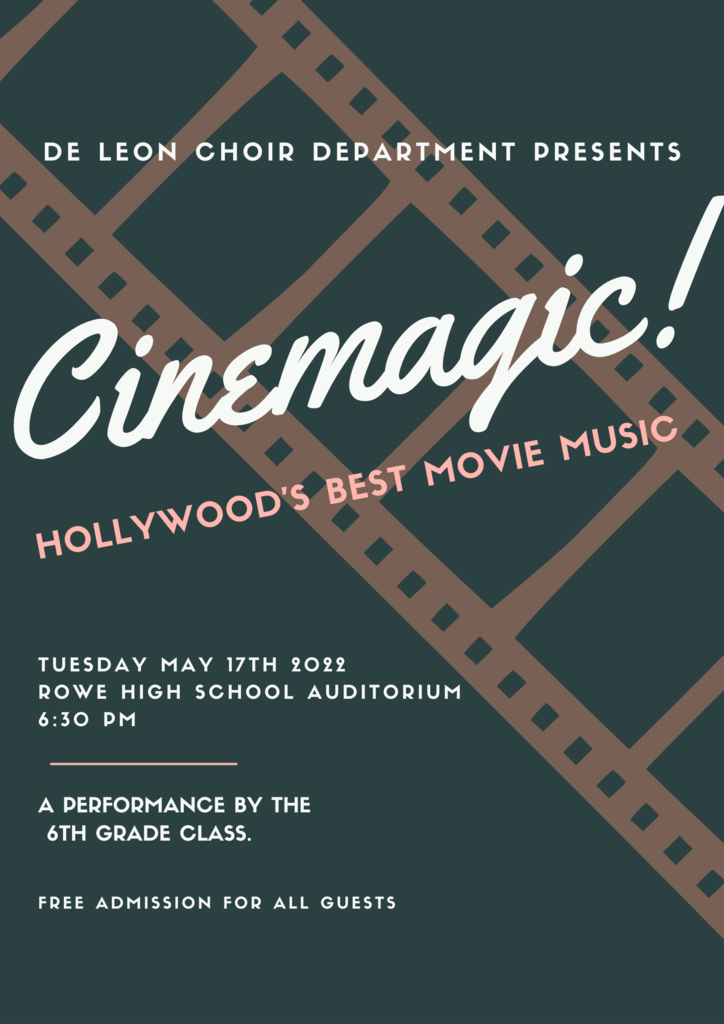 Join us for 6th Grade Football and Volleyball Camps coming up this month!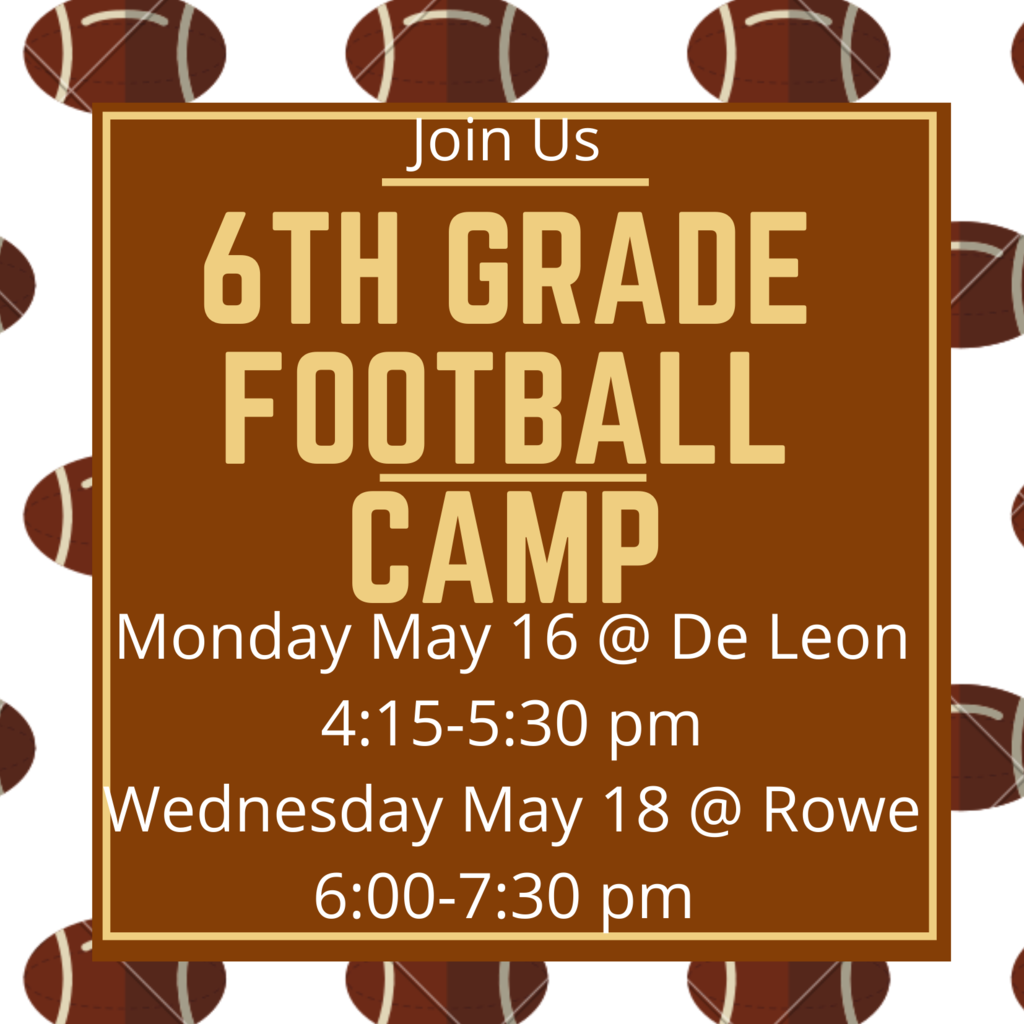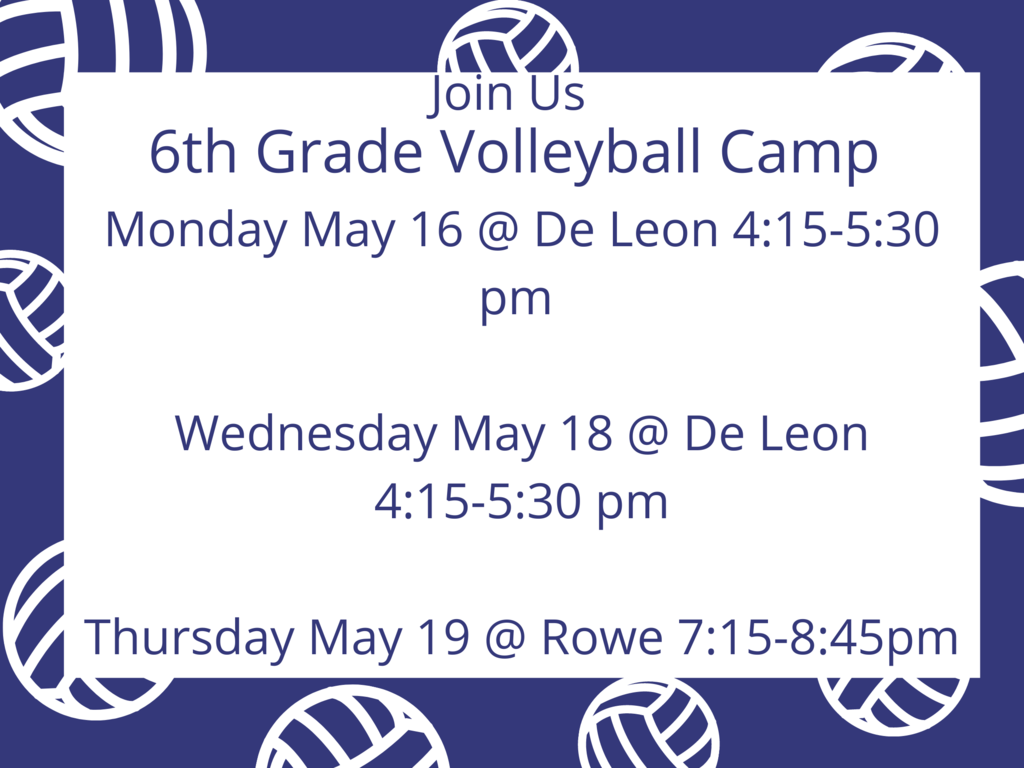 Calling all student athletes for FREE athletic physicals hosted by MISD on Tuesday, May 17, 2022 at the De Leon Gym starting at 4:05pm.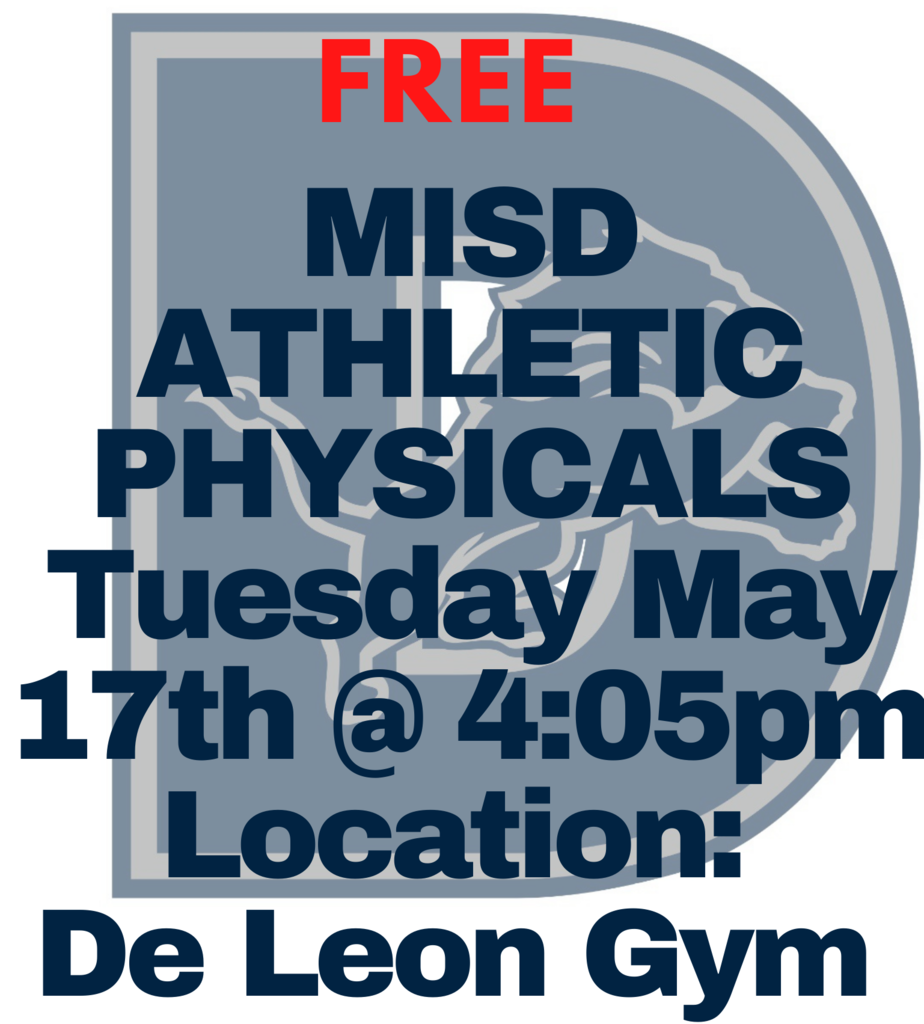 16th Annual Rowe Volleyball Summer Camp Monday, July 25 - Wednesday, July. 27, 2022 at Rowe High School Are you interested in attending? If so, complete this link:
https://forms.gle/Kk2bRTELBCWEcSnFA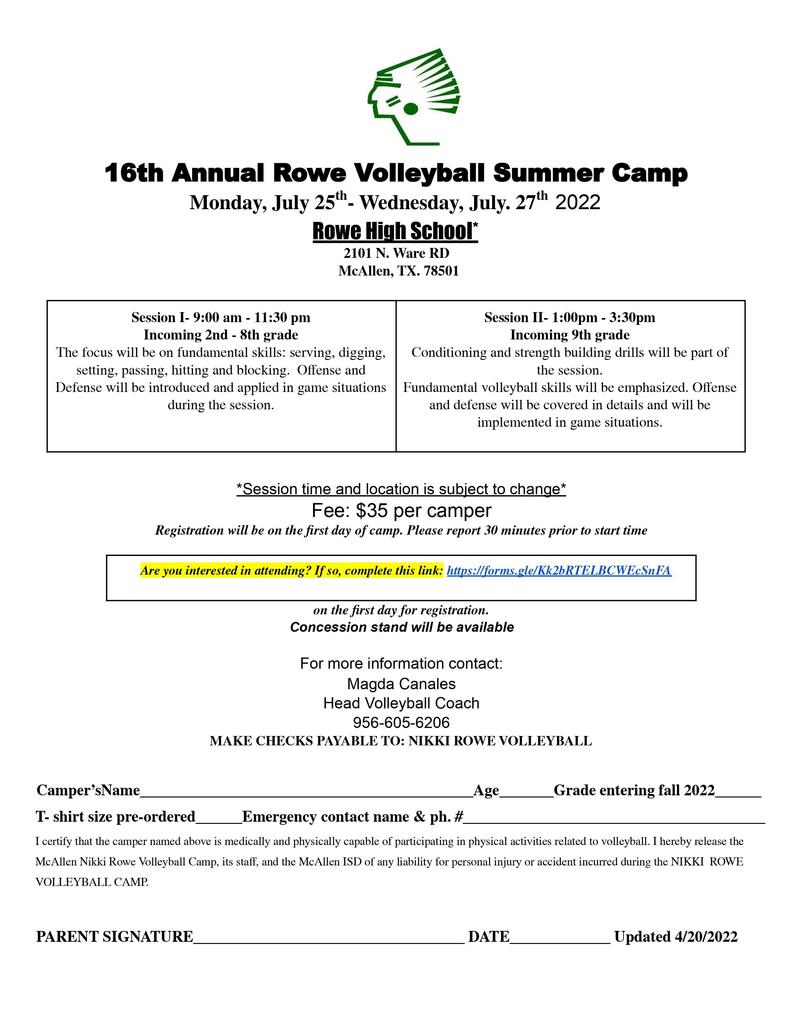 Volleyball Camp for incoming 7th, 8th, & 9th grades at Rowe H.S. gym from May 31st-June 2nd. Are you interested in attending? If so, PRE-REGISTER by completing this link:
https://forms.gle/LUHPK7kbCJu8XHBV7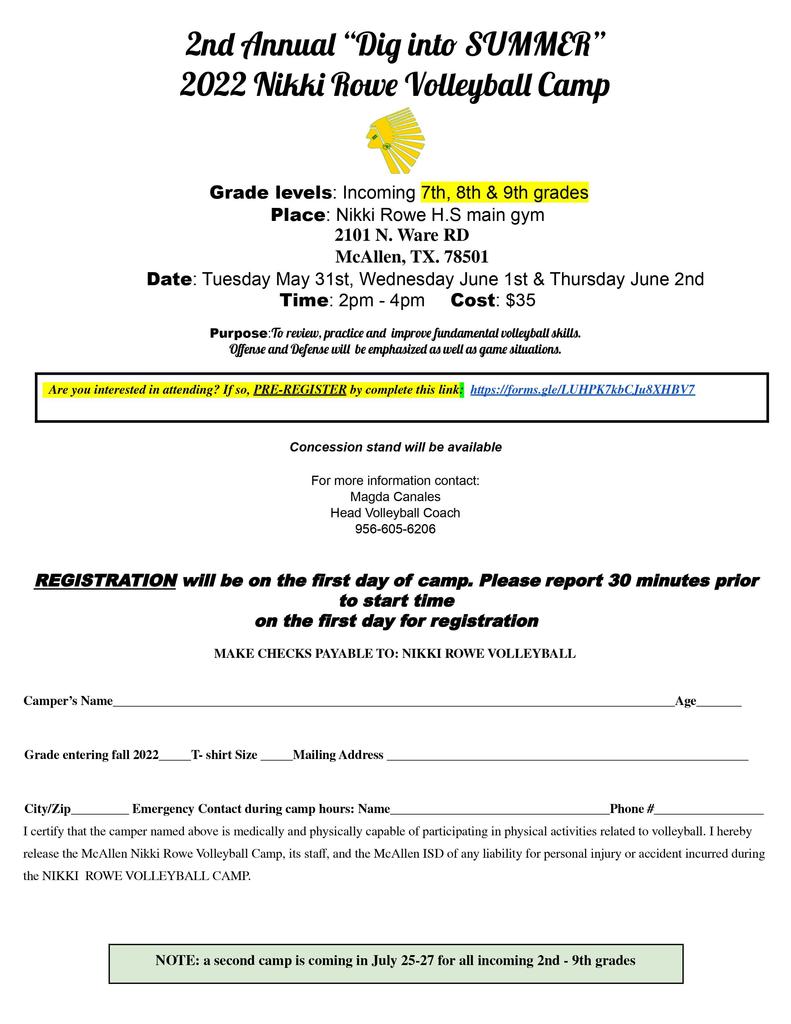 Please join us for our Athletic Awards Presentation on May 12, 2022 from 5:30-7PM at the gym.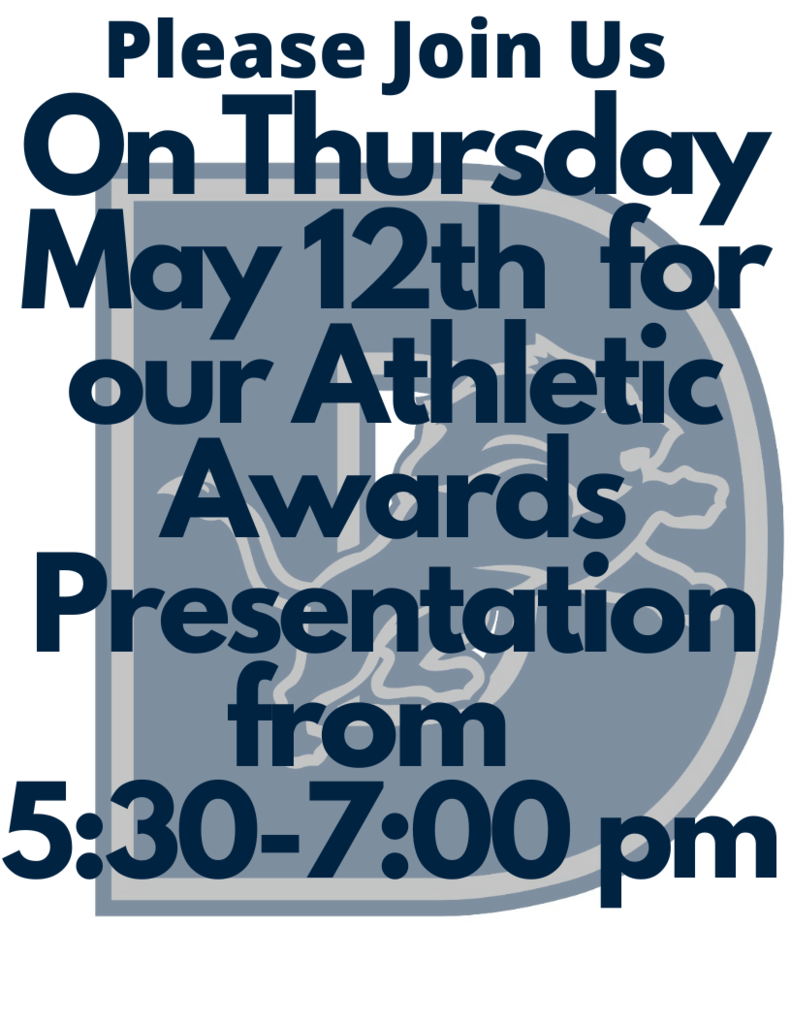 The date for Nikki Rowe HS Elevate VOLLEYBALL CAMP for current 5th & 6th grade students has been changed from Wednesday, May 18th to THURSDAY, MAY 19th. Please sign up using the same link.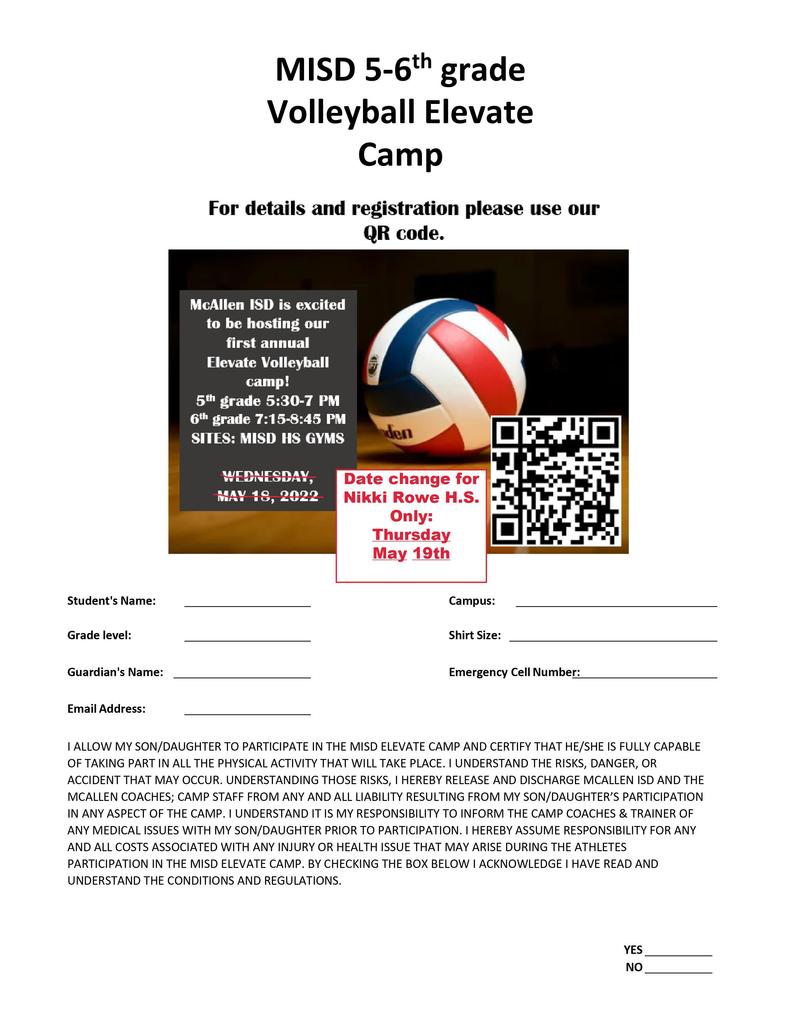 Nikki Rowe Athletics invites incoming 9th graders to Warrior Middle School Signing Day on Saturday, May 14, 2022 at 9A.M.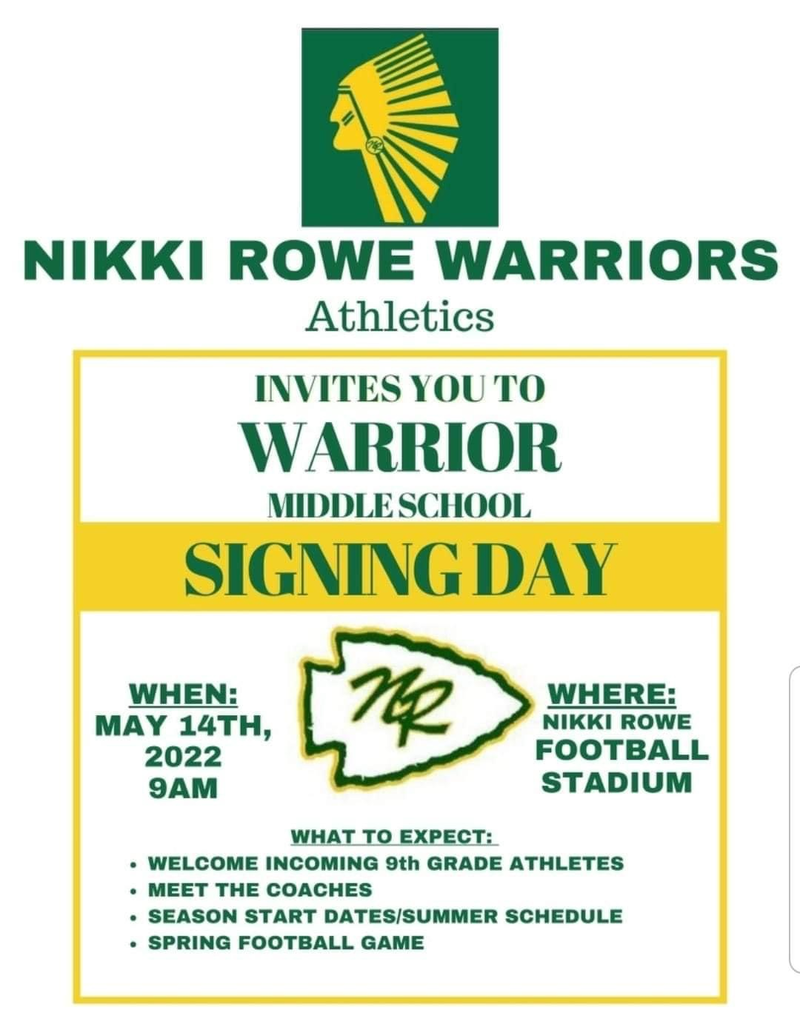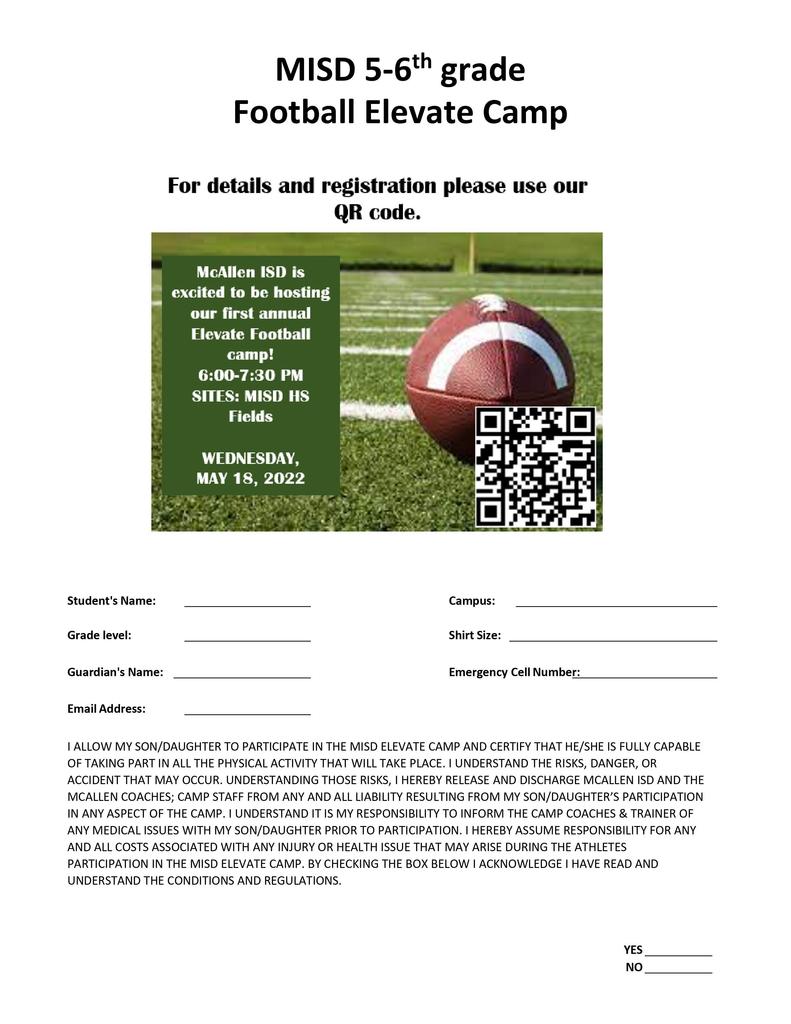 Upcoming Vaccine Clinic/Proxima Clinica de Vacunas