De Leon Middle School is hosting a vaccination clinic on Monday, October 25th from 4:30-6:30pm, enter through black doors next to main entrance. Open to all children and adults of our community. They will be offering all immunizations plus covid and flu vaccines.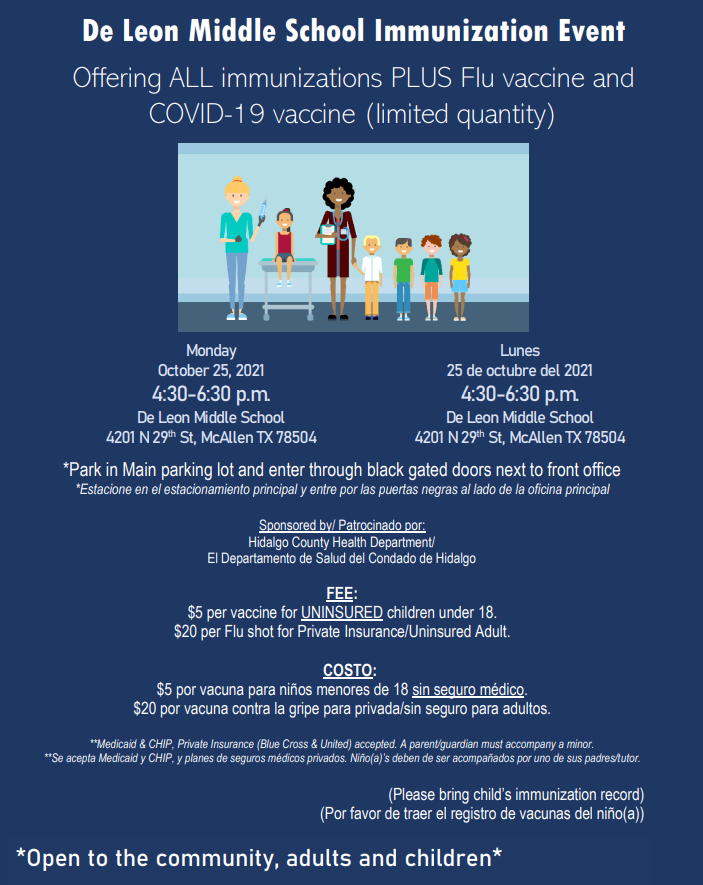 Wacky Sock Day for Down Syndrome Awareness Month in October at De Leon Middle School.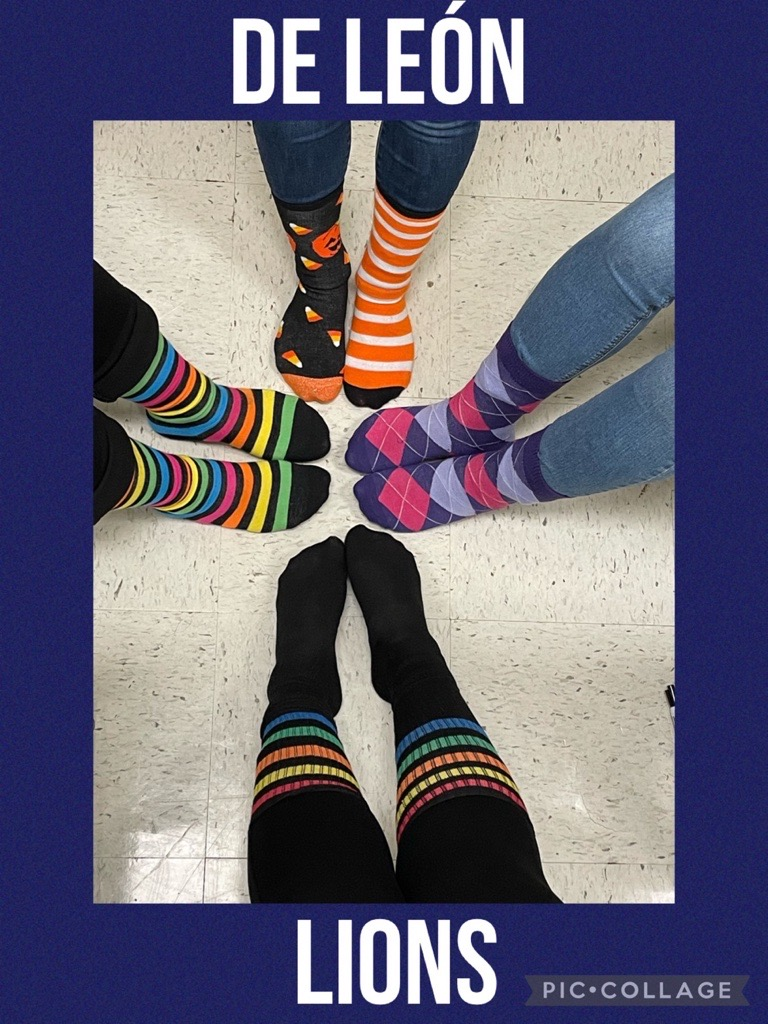 Order your De Leon Shirts today. We are only taking cash for now and online ordering is coming soon. Goooo Lions! Ordene sus camisas De Leon hoy. Estamos aceptando dinero en efectivo por ahora y pronto se realizarán pedidos en línea.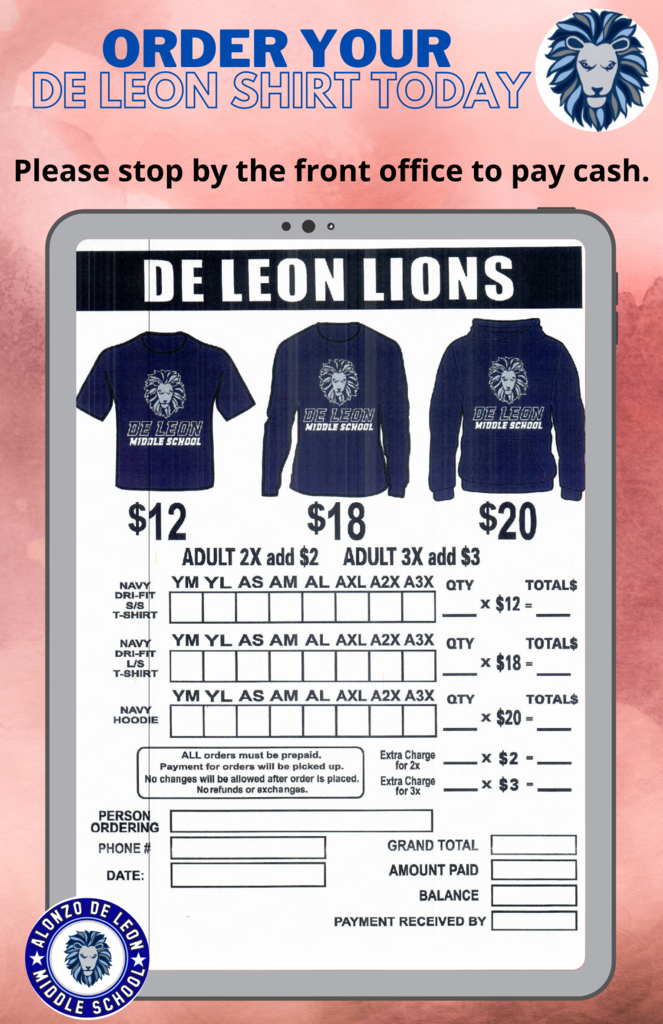 Calling all lions who would like to become student leaders and impact their school community! Would you like to run for Student Council? Come see Mrs. De Los Santos in room 813 for more information.
7th & 8th Grade Cross Country begins on Monday, October 18, 2021. 7th & 8th Grade Boys Soccer Meeting will be held on Tuesday, Oct. 12, in the cafeteria from 4:05-4:20. Please make plans to attend. 7th & 8th Grade Boys Soccer Tryouts will begin on Friday, Oct. 22nd on the westside soccer fields from 4:15-6:00.
7th/8th Grade Girls Basketball Meeting will be held on Thursday, October 14, 2021 in the cafeteria from 4:05 - 4: 20. Please make plans to attend. 7th/8th Grade Girls Basketball Tryouts/Evaluations will begin on Monday, October 18, 2021 in the gym from 4:15 - 6:00.
October is National Principals Month! Help us celebrate our amazing principal, Mr. Samuel Cazares, for his hard work & dedication, especially during these challenging times.
www.principalsmonth.org
#ThankAPrincipal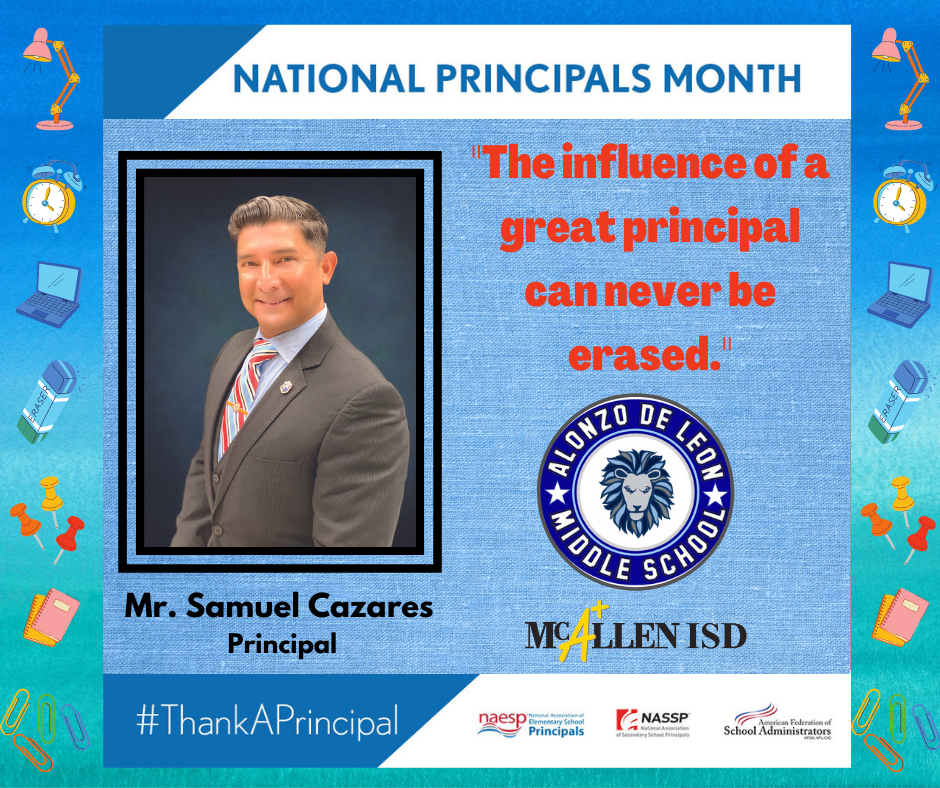 Congratulations to Ms. M. Villarreal for being our October Lion of the Month!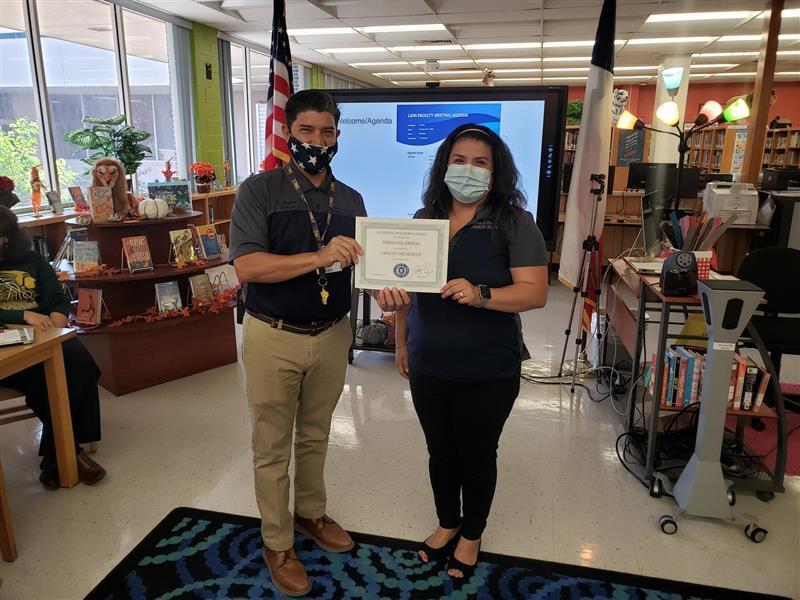 Congratulations to our 1st Six-Weeks Attendance Champions, Mr. Rodriguez and Ms. Franco! Academic success starts with attendance, way to go Lions!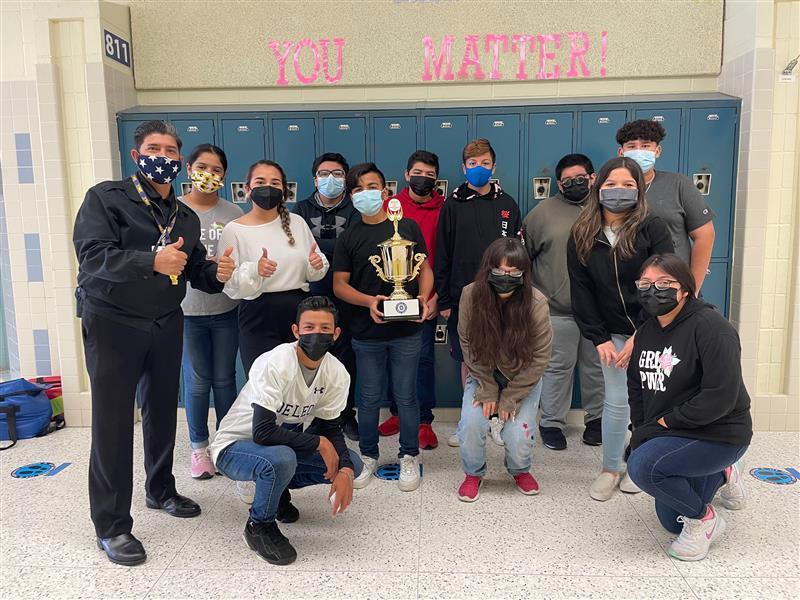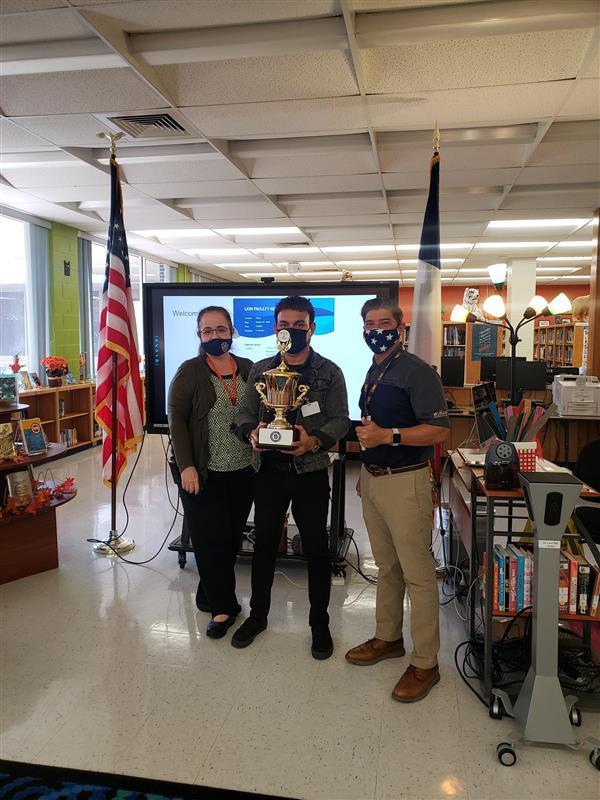 Parent Instructions for Skyward Accelerated Instruction Permission. Please review the flyer below for more details.
Device Amnesty: Students who have left the district, graduated, or have 2 devices may return device without penalty. September 21st-October 31st.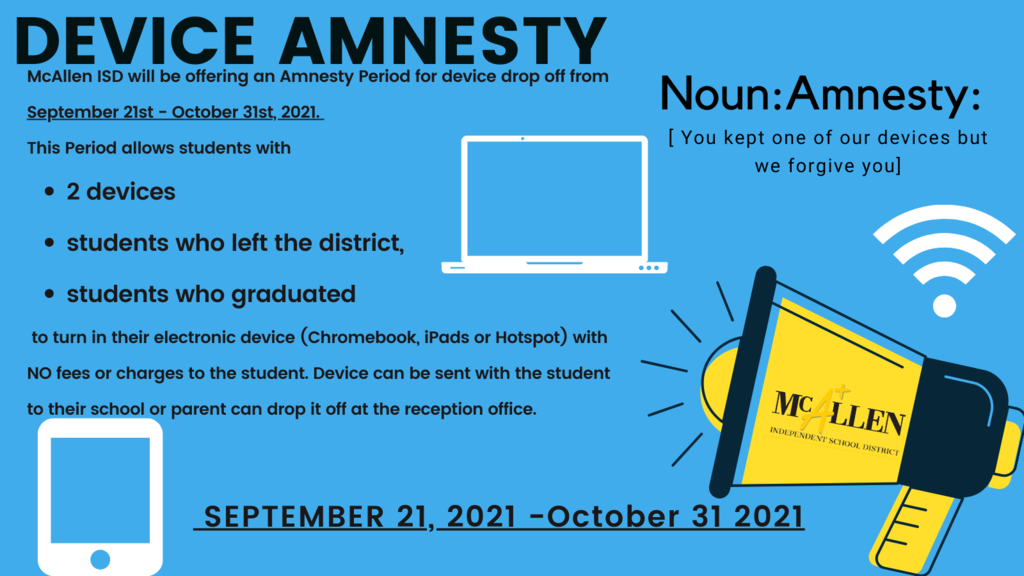 Open House Nurse Information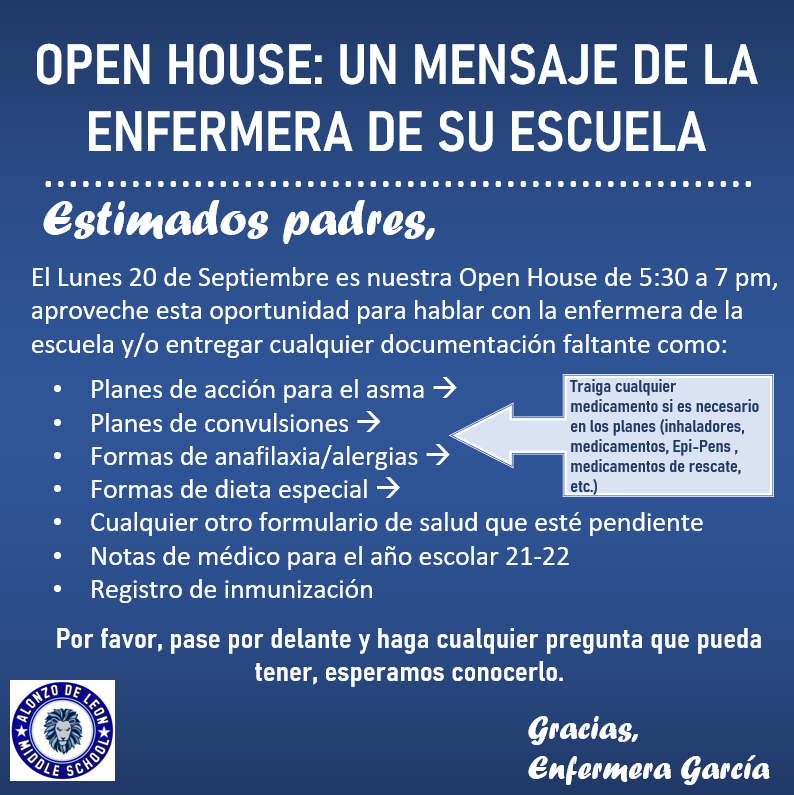 COVID-19 testing now available on campus. Please review the information provided by our nurse in the documents below.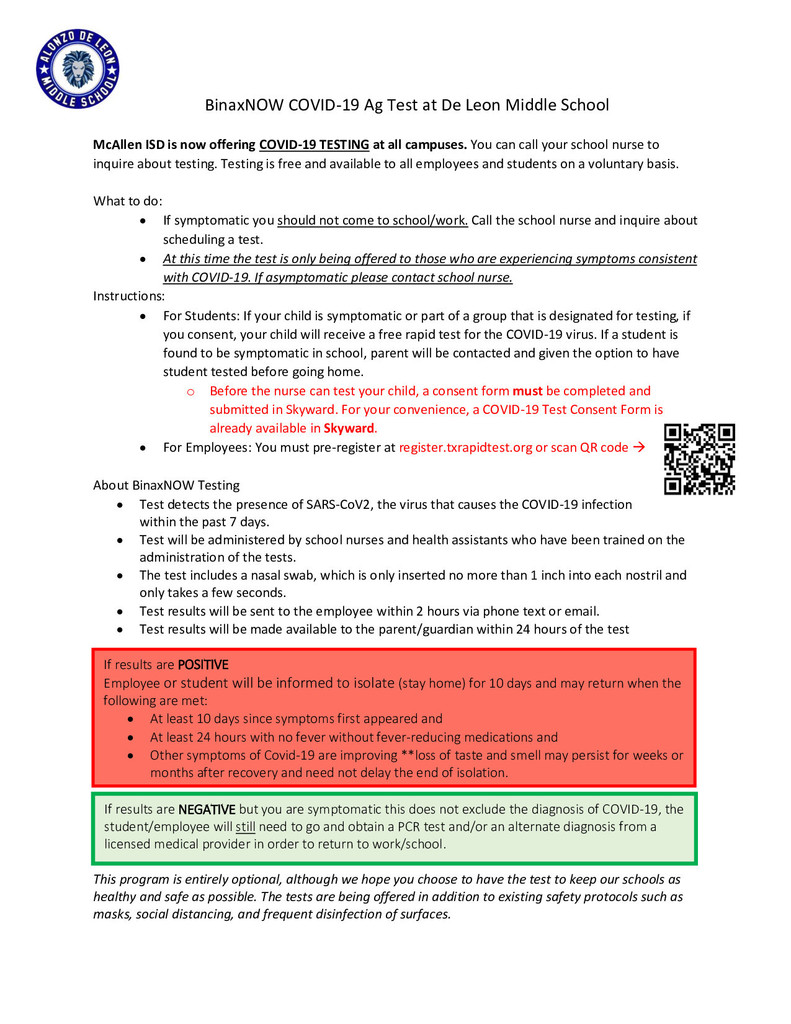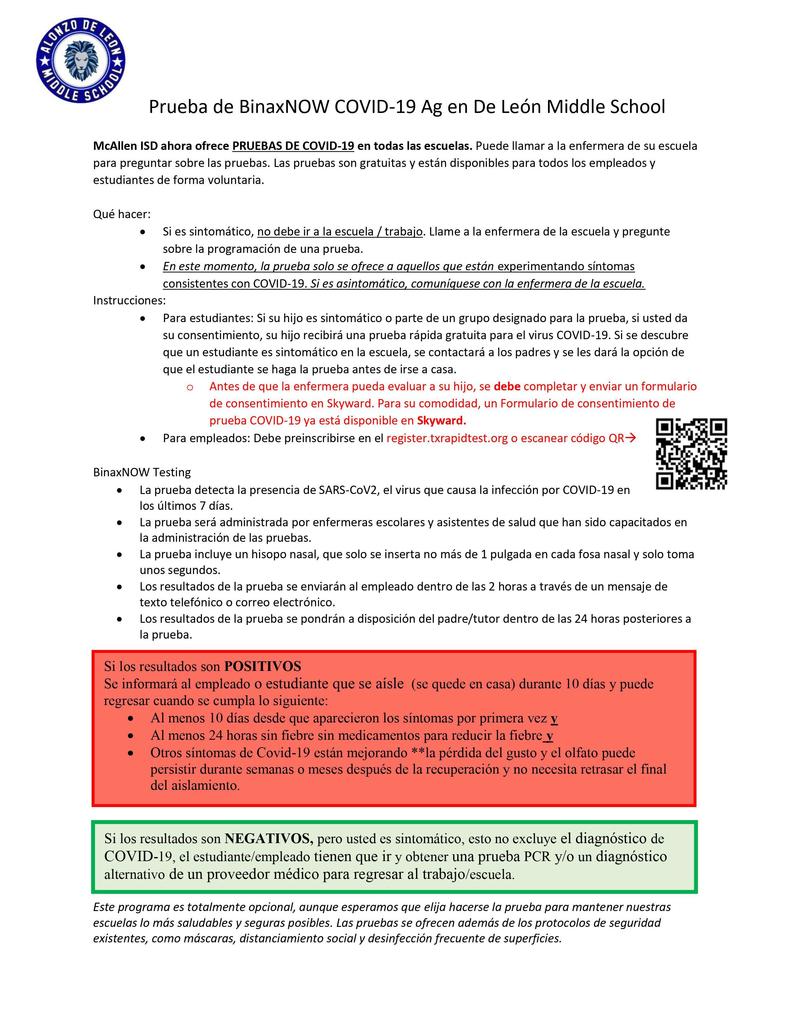 Weather Update: McAllen ISD is closely monitoring the weather. At this time, all campuses, district offices & transportation will continue with its regular schedule today. We encourage you to take precautions to work and school.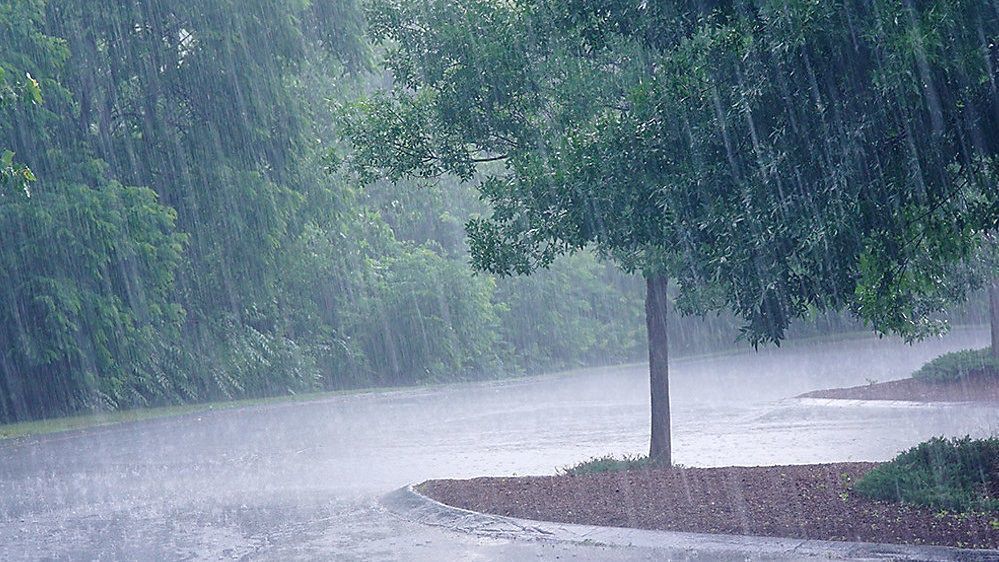 Join our first PTO Meeting on Monday, 9/13/21 at 4:30 in the library. Please show your support to benefit our students. Go Lions!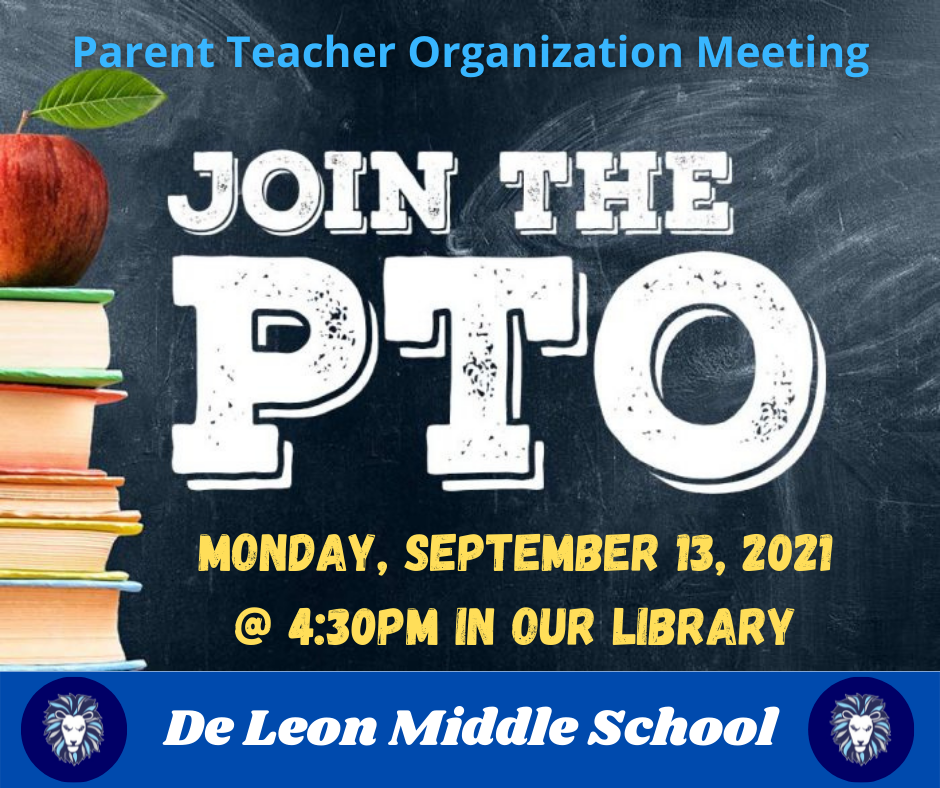 Anyone interested in being part of the Drama Club come on by to room 601 with Mr. Santos for more information.
Come participate in this year's exciting UIL competitions! Ms. Lozano will be sponsoring our Spelling Team. Our practices will be Wednesdays after school. 4:10 to 5:10 in Room 801. Snacks and Transportation are provided. Let's have some fun and Gooooo Lions!
Visit our school for Open House September 20, 2021 from 5:30pm-7:00pm.